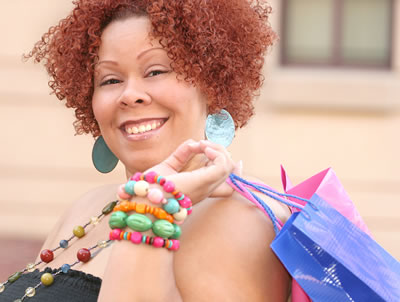 Testimonials
"I always look forward to shopping at Clothes Up and Personal.  There is a great selection of quality clothing at VERY reasonable prices. Also, the owner, Val, makes shopping there a relaxing and thoroughly enjoyable event with her thoughtfulness and attention to each customer." ~ Shirley Girling
"Being a plus size professional woman, it is hard and expensive to find clothing that works. Val not only has the best atmosphere, selection and prices but she really cares about all her customers. Whenever I need an outfit for a special occasion or my sizes have fluctuated; I make my way to Clothes Up and Personal for what I need!" ~ Josie Gaudet
"Val carries an unbelievable variety of clothing and her prices are exceptionally good. Top that off with Val herself – She's an angel!  Val makes shopping at her store one great experience. I love Clothes Up and Personal. I drive in from Red Deer just to go to her shop!" ~ Ellie Braun-Haley
Designated the Cultural Capital of Canada in 2012, Calgary has become a chic, vibrant, fast-paced city with spirited communities surrounded by incomparable natural grandeur. Nestled in Calgary's beauty is Clothes Up and Personal, the Ladies' plus sized consignment boutique where you spend less and get more!
Clothes Up and Personal is a ladies plus sized consignment boutique that has been serving the colorful and eclectic woman of Calgary since 1999.
Noticing a demand in the city, owner and operator Val Wood left the corporate world to open one of the longest running consignment stores in the city. Specializing in sizes 12 and over, we are proud to offer a warm and friendly atmosphere in which to shop with our goal:
To provide exceptional service and a wide variety of top quality fashions and accessories to help you look and feel your best…while staying within your budget!